Ingrid doesn't eat radishes raw. Here she shares two of her favorite ways to eat them. Check it out!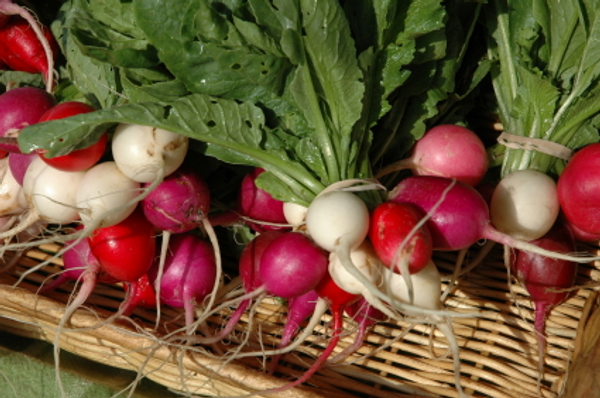 1 Simple Radish Pickles


Slice thin and sprinkle with salt. Press between two plates with a heavy
weight on top. Let sit for a day. Rinse well and eat. - No more heat!



2.  Radishes are delicious cooked in a simple miso broth.

  Slice a few
radishes and cook in water with a few leaves from one of them, scallions and
dried mushrooms.  Add a splash of balsamic vinegar.  Crumble in rice
vermicelli and simmer 5 - 10 minutes. Add a dollop of sweet yellow miso and
remove from heat.  Stir well and let sit to cool a bit. Good both hot and
cold.  The cooking takes the bite out and leaves a nice radish flavor.